Our services
Business Process Management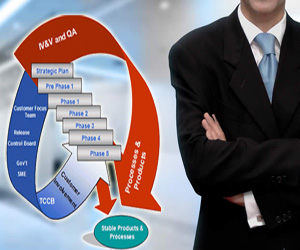 Procedures, processes and people are the foundations of any organization. The unique combination and ultimate synergy of these three core elements, however, is what defines a corporation's culture and ultimate success or failure. Cream IT helps customers streamline operations and maximize resource utilization by modeling, re-engineering and facilitating critical business processes through automation.
Custom Software Development
Unique needs call for unique solutions, developed cost-effectively and with velocity.Cream IT provides comprehensive custom development services that span the entire software development process, from business analysis, requirements definition, design, architecture, development and end-user training.
Embedded Software Development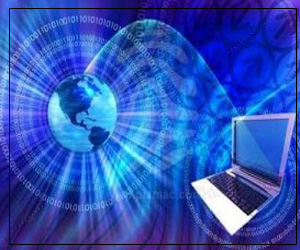 Our embedded software design and development services ensure that your product is brought to market quickly and with the highest quality and reliability. We understand the need for following a software development process, especially for medical devices. That's why we use the same process over and over again.
This process is implemented with formal documentation where appropriate and in varying degrees. For example, for a medical device, the documentation may include a Software Requirements Specification, Software Detail Design Specification, Software Verification and Validation Specification, and more. On the other hand, for a consumer electronics device, the documentation may be minimized to the bare essentials since time to market is paramount. It's a matter of what makes the most sense for your particular case.
Hardware Development Support
Cream IT understands embedded software development. We also understand hardware development. The two simply go hand-in-hand. We can support hardware development with:
board bring-up
test software
Fcc test report
hardware debug
Manufacturing Support
If you've ever set up a line with a contract manufacturer in China, then you know what we're talking about. You're not only going to need QA software, but you'll need someone here to support them. You get both with Cream IT.
Design Reviews
Design reviews are necessary to ensure quality and to identify potential problems before they become real problems. (And expensive problems!) Cream IT provides the "fresh eyes" you need to perform an objective and constructive design review.
Business Intelligence
The right information at the right time in front of the right people is what organizations today require to be successful. True Business Intelligence and Corporate Performance Management can only be accomplished if the technology solutions are 100% aligned with each organization's unique business vision, strategic objectives and processes. Cream IT helps clients identify the crucial sources of information within their unique organization and then develops a comprehensive plan for provisioning this information intelligently to the organization's users.
e-Commerce/e-Services
Cream IT is a leading eCommerce/eServices Provider helping small businesses and entrepreneurs meet their unique Internet challenges. Whether you're a "brick and mortar" company extending your business to the Internet, or launching the next great idea into an eCommerce site, Cream IT offers eServices to take you from concept to operation.
With Cream IT, your Internet business can become a reality now, at a price you can afford. Take some time and peruse this website to learn more. Cream IT wants to be your partner to give you the knowledge and the tools to help you become successful with your Internet strategy.
Store and total web site design and development
Project planning and implementation tailored to a your individual goals
Guidance and training for day-to-day store operations

We help you get your online store established and easy to maintain with minimal costs. Our goal is to assist you if you lack the time, staff or resources to produce your current web project in-house.